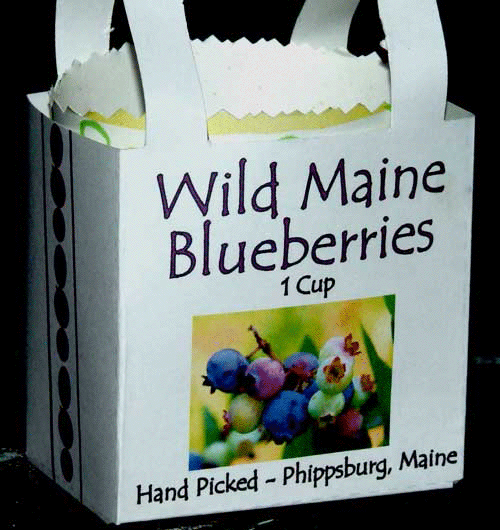 It's that time of year again, folks. I stopped to get a few more wild strawberries on the way home and discovered the wild blueberries are ripe. Picking blueberries is one of my favorite things to do. Love the taste of them, love that they freeze or can easily, love that they are free! If there is a bumper crop of them this year (which it looks like there might be) there may be some available to share ;)
Met some wonderful people at my Barn Gallery today. Sold some art, made some new friends, Put up a display for Troy Bennett of his fantastic tin plate photography. He is our featured artist this week and this is the first time he has ever shown his art in public. Troy was a photographer with the Times Record for a long time and is now with the Bangor Daily News. We are very pleased he is joining us this year.
I'm just getting home - had to stop and visit a favorite local business owner and friend, Lucrecia, owner of Hidden Mountain Cottages in Phippsburg. Lucrecia and I go way back as we met when I was still a child. She's a great networker for Phippsburg and one of the smartest women I know. She has a great little business here which includes her delightful little cottages, an interesting gift shop chock full of treasures, a bait and tackle shop (just opened by her son, Anthony), and a vegetable stand where organic vegetables, pies, and other wonderful local foods can be bought daily during the spring, summer and fall from other family members, and neighbors.
Well, more work to be done. Time to go. Have a safe, sweet, wonderful night, friends. Thanks for following the journey. More later :)