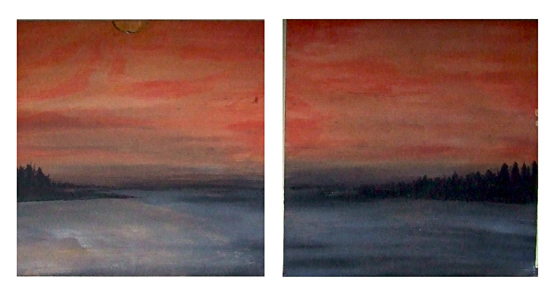 Here are a few paintings I have been working on. Above is Harbor Island, Maine and Malaga Island, Maine sunset. Next we have one in the works of the same location but this one is going to have a rainbow :)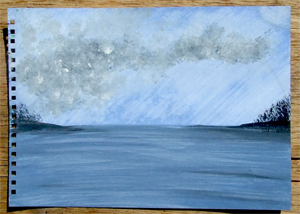 The one below is Popham Beach, Maine - a watercolor on paper.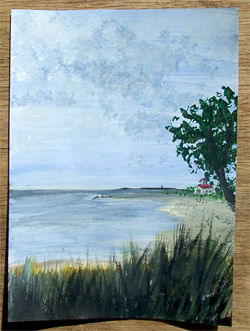 and ... this one is one I am trying to recreate of a similar one called My Father's Field. I painted over the original. This one is My Father's Field #2. Watercolor.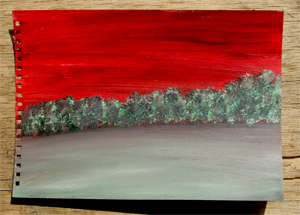 That's all I have time for right now. My bff is coming over to the island soon. Have to run. Have a wonderful week, friends and thanks for following the journey. More later :)