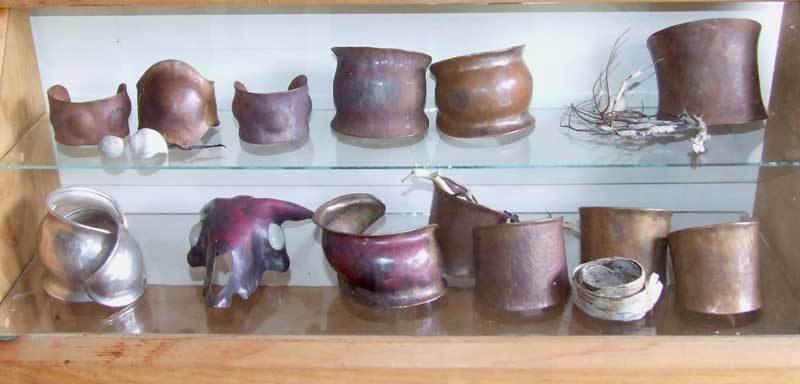 Featured artist of the week, Maine metal artist Tyler Pope makes these amazing copper and silver cuffs. He has just started showing in the past few years and will be at my art barn gallery for the entire 2012 season. Tyler also makes these one of a kind masks. I really, really want one of those cuffs! To learn more about Tyler visit his website at TylerPope.com.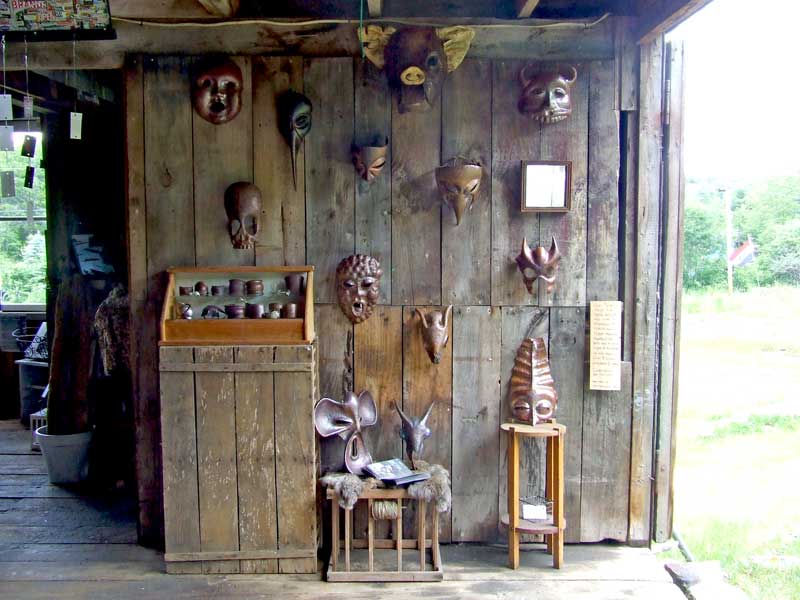 Things have been slow up at the barn lately. It rained so much in Phippsburg that the roads were closed (as was the gallery) for three days. Now we are fog bound and I'm not sure if I will open today or not. I have few hours to think it over and see if the sun comes out. When there is no sun there are no tourists, i.e., no customers!
Finished a commissioned painting of Popham Beach for a fb follower a few days ago. She said she loved it. That's what I like to hear!
Other than that things are pretty quiet around here. Captain is getting ready to set some traps. He launched the lobster boat day before yesterday and ordered some new traps, too. He has a new helper this year so I hope that works out for him.
That's it for now, friends. Thanks for following the journey. More later :)