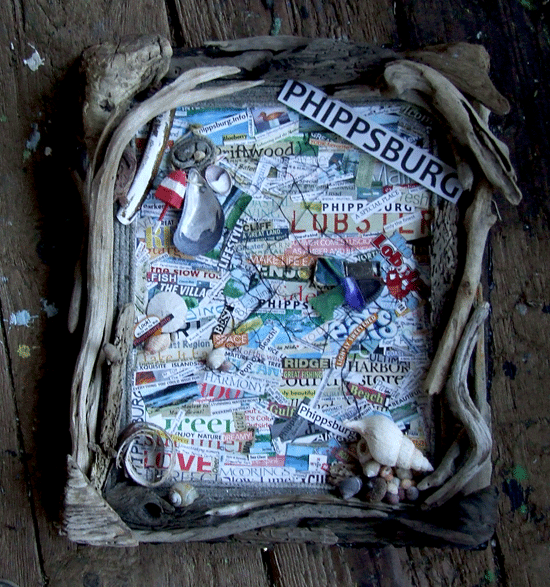 So, I've been creating some mixed media art from driftwood, seashells and such. I have wanted to do this for a long time and have some pieces I've created for my own home but I've never given away or sold any until recently. This one is a tribute to my home town of Phippsburg, Maine and I started it about seven months ago while I was on the island in Florida. There must be a thousand little tiny pieces of paper each with something printed on it that reminds me of Phippsburg. The driftwood and shells were added recently and are all gathered from nearby beaches. Here's a closer pic.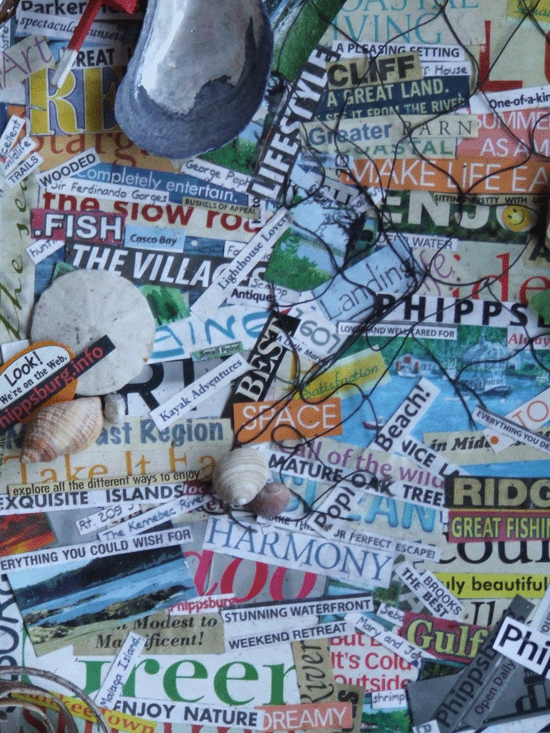 Here is a shelf made from driftwood I finished recently that can be hung inside or outside. This is made from old lobster trap lathes and found objects from around here.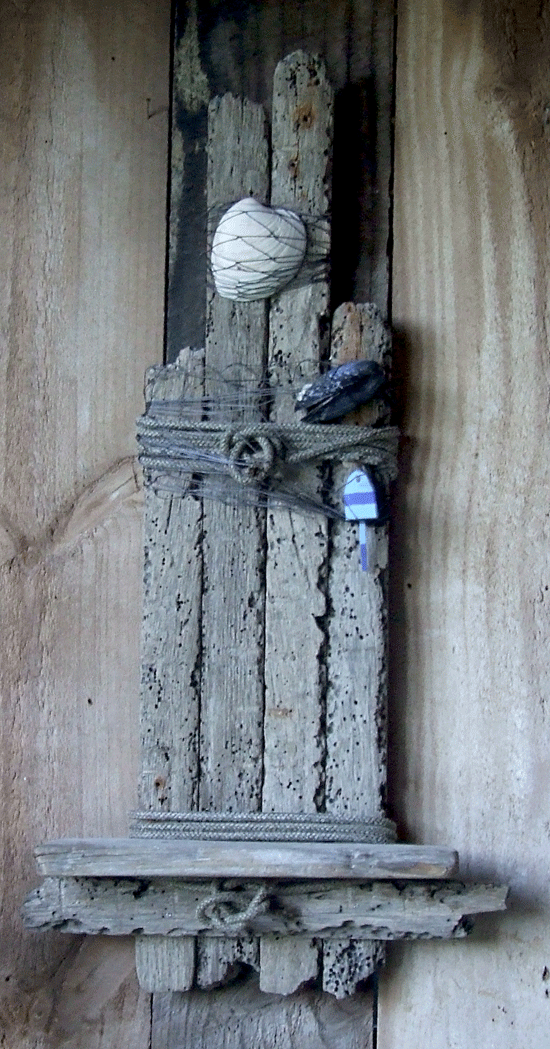 Finished this one below the day before yesterday. It really should go with the one I'm calling Caverns I posted recently but someone already bought that one and didn't want this one (because he didn't see it finished yet). I'm going to offer him a good deal on the set so it doesn't get split up. I really like these two pieces together. Here's how it was before ...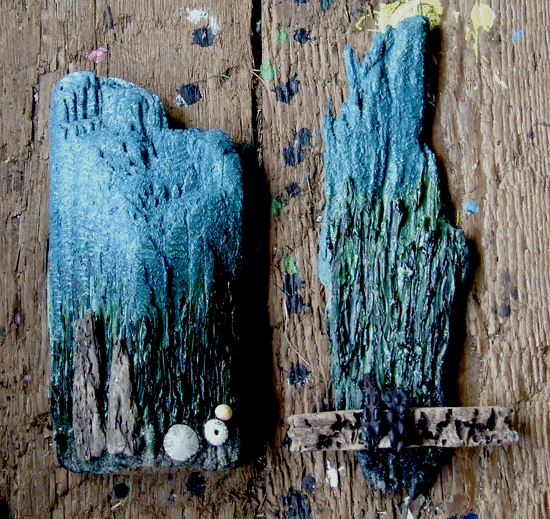 Here's the one on the right after I finished it. As you can see I canned the original seaweed. The seagull on top I hand made with sculpey clay then painted with oils.

So, there are three fishermen here having coffee. It is so funny listening to them. I have a million things to do.
Thanks for following the journey. I really appreciate all the support and encouragement as we go into the final month of the first season of my first ever business (the Art Barn Gallery). Have a safe, sweet day, friends. More later :)