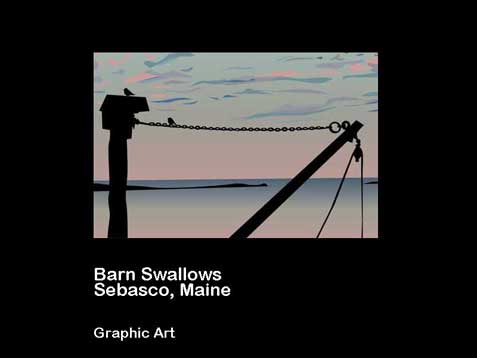 Good morning from the chilly Coast of Maine. It's cold, damp, gray, and feels like the calm before the storm this morning. I have accounting to do but am putting it off for as long as I possibly can :)
Just found about about a wonderful mission that Demi Moore and Ashton Kutcher have set out on the save children of child slavery. This is something that most people want to think doesn't happen but it does and much more so than anyone realizes.
Children are the least protected, least respected members of all societies world-wide and it's about time someone in a position to make a difference stepped forward. Please find out more here and do what you can to help this most admirable cause.
Almost everything ready for the opening of my new Phippsburg Art & Info Barn Gallery Art Studio and Gallery. That's not the official name (it would be a bit long wouldn't it?). The real name of the business is Andrea Brand. Short and simple. There are almost 40 artists booked for the 2011 season which is May - October. If you will be in Maine this year come on down to the barn and say hello!
It's nice to be back home in Maine where I can access the internet anytime I want. I've missed seeing the new work of the many artists I follow and the wonderful photography posted by friends and followers. With just an inexpensive throw away phone on the island in Florida this winter I wasn't able to do as much networking as I would have liked. I really, really need an i-phone.
Well, the captain is up and all the cats are sleeping. Might have another coffee and see if I can put off the accounting a wee bit longer. Have a sweet, safe day, friends. More later.