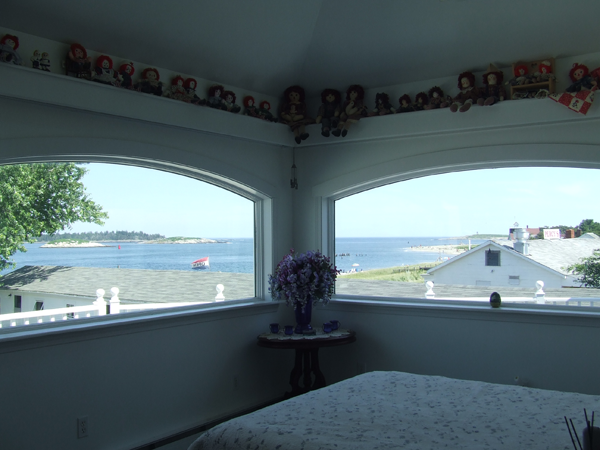 How would you like to wake up to this view every morning? This is the view from the master bedroom at Spinney's Guest House owner's quarters, Popham Beach, Maine. This view, the guest house, the restaurant, the cotttages, and all the history and ambiance that go along with it can be yours. For sale by owner, right now. Chance of a lifetime. Visit their website or check out the video with lots of information and footage for more details.
Just found out the meeting for my new business permit hearing is November 9th and then I will officially be a small business owner. Not sure how good that is in these hard economic times but I'll sure make the best of it. Can't believe my dream is becoming a reality!
Cold, windy, but sunny in Maine today. Captain is home. The guys are only getting out once or twice a week lately as the weather hasn't been very conducive to fishing. That time of year, I guess. Still thinking of heading south in early December.
Not much else going on. Going to paint today and sew some on my niece's quilt. Nice day to be inside with the wood stove going and my cats & Captain close by. Have a sweet, safe day friends and thanks for following. More later.