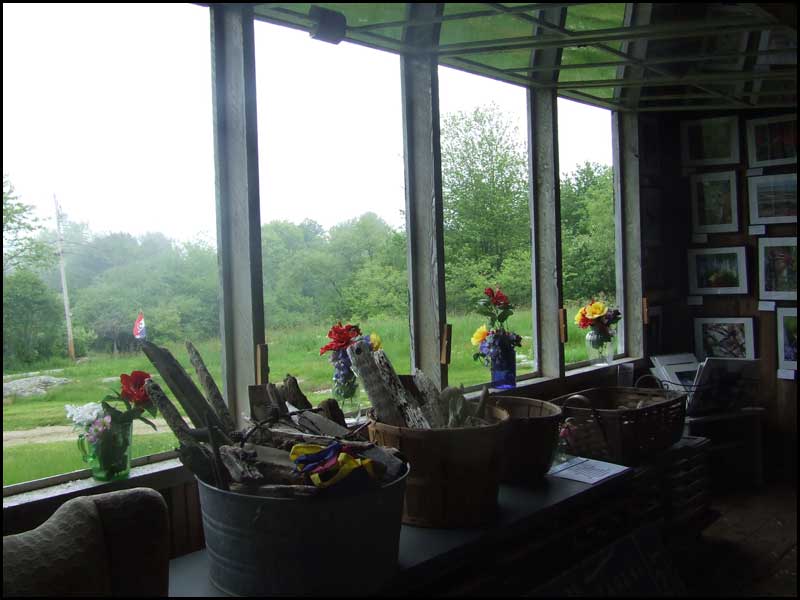 Wow, things have been busy lately. Seems like I've been working 16 hour days for at least a few weeks now and I'm still not getting to everything I want to be doing. Haven't had nearly enough time to hang out with the captain, walk on the beach collecting wonderful things, or even to paint and create art. I do appreciate and thank all you wonderful people who have come out to support local, hand made art and visited my Art Barn Gallery.
There are so many projects I want to do like quilts, seaglass and driftwood sculpture, seaglass mobiles, scenes I want to paint on canvas, driftwood, and salvaged boards, seashell jewelry, pottery from the clay on my little beach (did this before and it is a wonderful thing), sketching, visiting Boothbay Harbor, trying out the new Thai restaurant, and visiting friends. My mind is always reeling at a hundred miles an hour but, unfortunately there are just so many hours in one day. Need to downsize a bit more so I can start fitting in the most important things in life.
Enough about me. We have a new featured artist of the week at the Barn Gallery. Photographer and journalist Keith Sprio is in-house once again with his wonderful photos.
I met Keith in 2010 when I was having my two day art show along with 7 other artists at my big old barn in Phippsburg (which has since become the Barn Gallery). He had a giant camera with him and asked me if I minded if he took some pictures. Keith is not only a professional photographer, but a freelance photo journalist and reporter as well.
Keith Spiro was a member of the Board of Directors of Five Rivers Arts when we met. I joined immediately and asked him to show at the gallery in 2011, which he did. He has become one of the best advocates the barn gallery could have.
He included us consistently in the Five Rivers Arts online newsletters while he as on the board and was instrumental in obtaining several free ads for us in the Topsham Cryer. We are forever indebted to him. Keith is also an avid twitter and social media networker and frequently mentions us in his tweets and posts.
Keith is here again in 2012. He is our featured artist from August 12 to August 18, 2012. His photography will be offered for an additional week or two following the featured week. To learn more about Keith Spiro Photography read his bio on his barn gallery page or visit his website at KeithSpiroPhotography.com.
Have a wonderful week, friends. Thanks so much for following the journey. More later :)