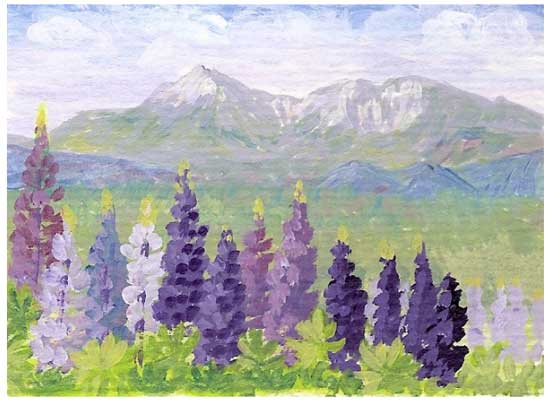 I found Candee at her ebay shop Candee2011. She paints adorable little miniature ATC ACEO paintings of Katahdin, Maine lupines, beautiful coastal cottages, seascapes, and more. I was intrigued immediately.
Candee is the featured artist at the Barn Gallery in Phippsburg, Maine for the month of July, 2011. Any paintings that do not sell during July will be on display for August, 2011 as well. Don't hesitate, though, these will not last long!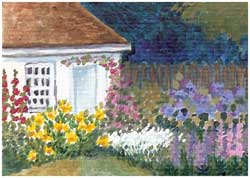 Candee was the first person I asked to display in the new gallery. I am pleased and excited that she agreed. I'm hoping her art will eventually be on permanent display. There will always be room for her wonderful miniatures.
My first Candee painting is a treasured gem. I accidentally washed it somehow one time and it came out of the machine like it had never gone in. I don't know what kind of acrylics she uses but it holds up well. I've bought several more over the years and given many as gifts to family and friends.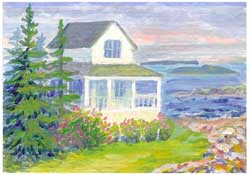 Candee's miniatures are the perfect size to frame and hang in any little corner, to use as a bookmark in your favorite book, to give as a gift to a cherished friend. I have done all of the above with my Candee paintings.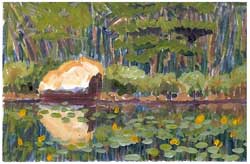 I have never seen her paint the same thing twice, and her beautiful depiction of Maine's largest mountain, the wildflowers and architecture of coastal Maine are tiny treasures. So glad she has agreed to share them with us this year at my art barn and gallery in Phippsburg, Maine.