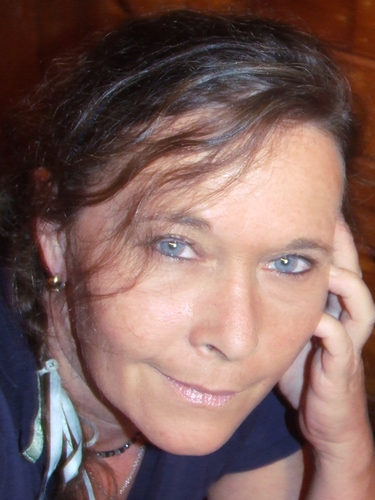 Introduction
Looking at art and creating art are fascinating to me. I like all mediums. Oils, watercolors, acrylics, and items found in nature are materials used in my art. When I paint, I capture a moment in time and preserve it.
History
When my son took over my position on the family lobster boat in 2006 he asked me what I would do if I could do anything at all. I told him I would paint. He said, "You are an artist." I laughed. He assured me that if I would paint every day (even for free), indeed I was an artist. I began to pursue my art with a vengeance.
I sold a few dozen original paintings, about a dozen seaglass sculptures and a bunch of limited edition prints those first few years. I quit my summer waitressing job at Spinney's Restaurant on Popham Beach, Maine where I'd worked for 10 years, and in 2011 opened an art studio and gallery at the captain's barn in Phippsburg (where we met 35 years ago). We showcased the works of 50 new and upcoming artists in season 1. This year 30 artists will be showing for the 2012 season. One of my larger oils is currently on display at the Phippsburg Historic Society for their Malaga Island, Maine exhibit.
How I Work
When I am creating art I am totally immersed in my project. Sometimes I know what I want to paint before I begin. At other times my paintings do not reveal themselves to me until somewhere in the process. These are made from memories and are my most favored and emotional works.
I paint en plein air or from reference photos (my own) for realistic art. I also love creating graphic art both abstract and realistic.
Networking
I am approaching 4,500 online followers. I tweet daily at twitter.com/andreabrand. and post on facebook at facebook.com/andreabrandart. I own and maintain the websites Phippsburg.info, and PophamBeachMe.com.
Where to Buy My Art
Send me an email or talk to me on fb or twitter if you are interested in something I post and I'd be happy to let you know what I'm asking. Otherwise, stop by The Barn. seasonally any day from 10-4 if you are in the area.
Conclusion
When people see my work, I want them to be interested enough to take a closer look, to feel the paint, to see their own vision within my art.